Autohackers2023 Beta
Autohackers2023 Conference - "the beta!" - with details coming on this page as they emerge...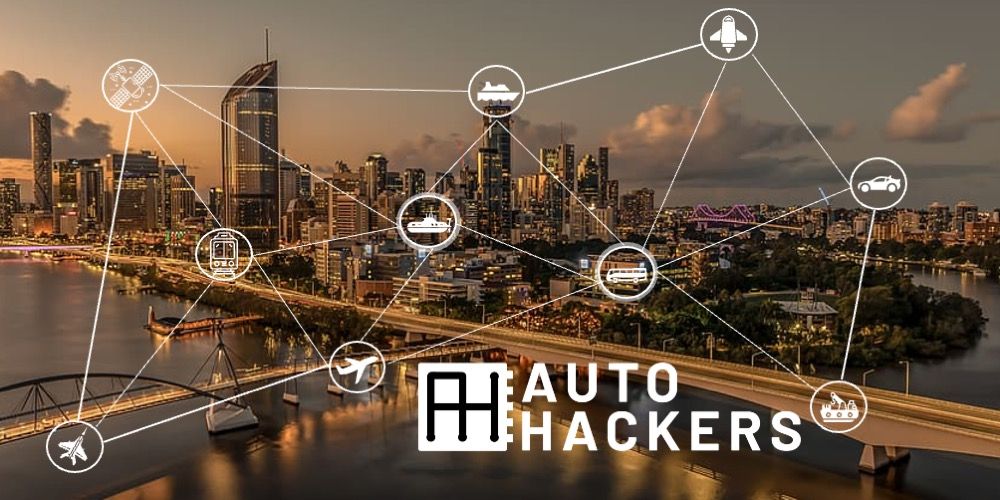 The first (thus "beta") Autohackers Conference is on Friday, 14-Jul-2023, in Brisbane.
Autohackers is a one of a kind grassroots security conference focused on exploring and fostering ethical security research into land, sea, air, and space vehicles.
Please note that all attendees to the conference, including sponsors, speakers and crew, agree to the Code of Conduct as per their purchase agreement with Humanitix.
Updates
13-Jul-2023 - added key info section & speaker schedule
17-Jun-2023 - speakers are all here... (order TBC)
09-May-2023 - updated this page and ticket sales now online at https://events.humanitix.com/autohackers2023
14-Apr-2023 - it's now 3 months until the first ever Autohackers Conference!
This page will be updated regularly, as details emerge... we'll also post notifications on Mastodon & Twitter that link back to here.
Key Information
Key information for those attending the Autohackers2023 Beta conference this Friday 14-July-2023.
Location:
The conference is on from 12-5 pm with registration opening at 11 am.
The venue is Polonia - Polish Association of Queensland Inc, 10 Marie St, Milton QLD 4064, Australia – please see their website for more details.
There are easy and short bus, train and ferry routes (or taxi/rideshare) to the venue from the city but note there is no parking available onsite.
To ensure a smooth registration process please have your QR code ready on your smart phone or printout of your ticket.
Food and Beverages:
We are not serving food as part of the conference. However, please note that food is available for purchase at the venue (see their website for a menu). Their restaurant is open 11am-2pm and 4pm-9pm and a restricted bar food menu will be available between 2pm-4pm. There will likely be long wait times… you might want to try other restaurants in the area – Park Rd has many.
There will be some drinks held directly after the conference.
Speaker Schedule
Here's the schedule for the conference!
11:00 AM - 12:00 PM

Registration Opens

12:00 PM - 12:15 PM

Welcome & Opening Remarks

12:15 PM - 12:45 PM

Stuart Allen-Keeling

Securing V2X Communications

Stuart is the Principal Security Advisor for Queensland's Cooperative and Automated Vehicle Initiative (CAVI). His role includes assessment of the technical, governance and administrative implications of a Vehicle to Everything (V2X) security system for government and private industry.
He has nearly 30 years ICT and Cybersecurity experience, a passion for problem solving, Artificial Intelligence (AI) and complex systems. Stuart will be discussing inner workings of a Security Credential Management System used to protect V2X communications.

12:45 PM - 1:05 PM

Moji Ghadimi

Artificial Intelligence and Self-Driving Cars

Moji Ghadimi is a researcher in Artificial Intelligence and Quantum Computing at the University of Queensland, and runs the Brisbane Quantum Computing Meetup Group. Moji has a keen interest in the domain of Artificial Intelligence and self-driving cars. During this talk, Moji will explore AI's role in collecting, and processing data captured by self-driving car sensors (e.g. cameras, lidar, radar, and ultrasonic sensors), in order to create a detailed map of the environment and make informed decisions. The talk will also seek to explore how AI can be used to enhance vehicular security by preventing potential cyber attacks through monitoring and processing logs/data, as well as using machine learning algorithms to differential between normal and abnormal driving behaviours.

1:10 PM - 1:30 PM

Nathan Gore-Brown

How autohacking may be the answer to integrating EVs into our transport ecosystem.

Autohacking may be the answer to integrating EVs into our transport ecosystem.  There are more than cyber security benefits from hacking vehicles and those same skills can help make the next generation of vehicles thrive.
The auto industry has been putting parts/components together for 100 years… broadly in isolation.
Computing and connectivity supports more integration and interdependence but it is often siloed in the main components of the system (Car/truck, fuel network, scheduling, monitoring).
The EV ecosystem has more interdependencies and is more in the end users control than ever before, a blessing and a curse (case study example). Most users (fleets in particular) are not sophisticated enough to string them altogether.
Here is the opportunity for hacker skills to bridge the gaps, with both HW and SW, integrating disparate devices, operating systems and bespoke protocols while maintaining security.
Are hackers the secret sauce we need to make the transition to a zero-emissions fleet future a reality earlier and cheaper?

1:35 PM - 1:55 PM

Tim Kent

My adventures taming engine management systems

Tim is a cyber / information security professional with extensive experience in internal and client-facing roles, and has served some of Australia's leading firms. Tim aims to share his adventures in taking control of engine management systems. Focusing on real-world experience experimenting with EMS', Tim will provide a walk-through older ECU method(s) of dumping external flash and socketing, discuss what chip tuners do, run a WinOLS demo, discuss compromises between power, emissions and reliability when running modifications, while sharing his latest experience in hacking an ebike motor controller.

1:45 PM - 2:05 PM

Georg Lippold

Flipper Patrol

In his day job, Georg is a principal engineer working on cryptographic architecture… and here Georg will use a Flipper Zero to capture and emulate his car keys, along with capture and emulation of some of the MIFARE classic cards often used in access control solutions in the transport industry.

2:10 PM - 2:30 PM

Dharshun Sridharan

Cyber Frontier: Navigating The Zero Gravity of Space Cyber Security Risks

@dharshun, is a #STAR - Space, Technology, AI, and Robotics SME- who brings a unique blend of risk, strategy, and technology expertise to help organizations grow and capitalize on their strategic background. With over a decade of experience as an Associate Director within Technology Advisory at KPMG, he has a deep sector focus on Space, Energy, and Natural Resources, as well as Emerging & Operational Technology services like AI, Robotics, and IoT. Darshun's presentation will focus on the shadowy world of cyber exploits within the space domain.

2.30 PM - 2.45 PM

Pause - do some power networking!

2:45 PM - 3:05 PM

Johan van der Merwe

Rogue AP, the drone awakens

Johan has developed and implemented risk-based approaches for the past decade on military and mission-critical information systems ranging from intelligence systems to payment system within smart cities. His talk, titled "Rogue AP, the drone awakens" will focus on the OSI stack and how it applies to "flying things" in the near future, as the future of comms and signalling will need to consider cyber security as the exclusivity of airspace is being encroached upon. Some examples of how traditional attacks already leverage drones to achieve hacks in those hard-to-reach places will be provided to encourage dialogue on day-day and military risk scenarios present and future.

3:10 PM - 3:30 PM

John Gerardos

Cracking the CAN Bus: Hacking into Vehicle Networks

As an enterprise security architect and penetration tester with over 15 years' experience, John enjoys making, breaking, and fixing stuff. John's talk, titled "Cracking the CAN Bus: Hacking into Vehicle Networks", will aim to dig deep into automotive cyber security and expose the vulnerabilities lurking within vehicle networks. Focusing on real-world examples, John will dive into the heart of the CAN bus, the lifeline of modern vehicles, reveal the secrets of CAN bus hacking; and arm you with invaluable insights and countermeasures to protect automotive systems from malicious attacks.

3:35 PM - 4.00 PM

Dr. Michael Creagh

Cerberus - From inception to current state

Dr. Michael Creagh has been working in the Guidance, Navigation and Control (GNC) field since 2007, and holds a PhD in missile guidance at the Centre for Hypersonics at The University of Queensland. He has served DST Brisbane as their GNC lead for the SCRAMSPACE hypersonic flight experiment and GNC engineer for HiFire4.
Dr. Creagh also founded Skyborne Technologies to develop and commercialise the Cerberus UAV, a small tactical fire support platform that is man-packable.
During this session, Dr. Creagh's will cover the development of the Cerberus UAV, from inception through to its current state.

4:05 PM - 4:25 PM

Francisco Shi

Pedal in the middle' (PitM) attack

Francisco is a CAN bus wizard in the EV world. Francisco hacked a vehicle's EV's firmware (think "pedal in the middle" attack on a car's CAN bus) so the accelerator pedal works completely differently. Francisco's session will be run as an interview which will focus on how to make "one pedal" driving what you want it to be with some CANny fun and games.

4:30 PM - 4:50 PM

Glen Bethel

Charging Ahead: Unplugging the Emerging Cybersecurity Threats in DC Fast Charger Infrastructure

A key part of the electrification transition of transport is charging. Many of us plug our EVs (including fleets of commercial vehicles) into chargers without a second thought... but do you know how the cars communicate with the chargers and the scope for 'bad behaviour' in there? What happens when we open up to V2G charging - how does this change our attack surface? Tritium will focus on discussing the charger-vehicle protocols and what's open for attack, even at the electrical/RF levels.

5:00 PM - 5:30 PM

Closing Remarks and the Autohackers Roadmap

5:30 PM - 7:00 PM

Drinks & Networking
*Talks subject to change until the day they're presented!
Sponsors
A huge welcome and thank you to our sponsors for Autohackers2023 Beta Conference!
Tier - Final Frontier


Tier - Global Explorers
[If you want to be a sponsor for this tier please get in touch - sponsors@autohackers.org]
Tier - World Traveler



Supporters
The following organisations are supports of Autohackers2023