Autohackers2023 Beta
Autohackers2023 Conference - "the beta!" - with details coming on this page as they emerge...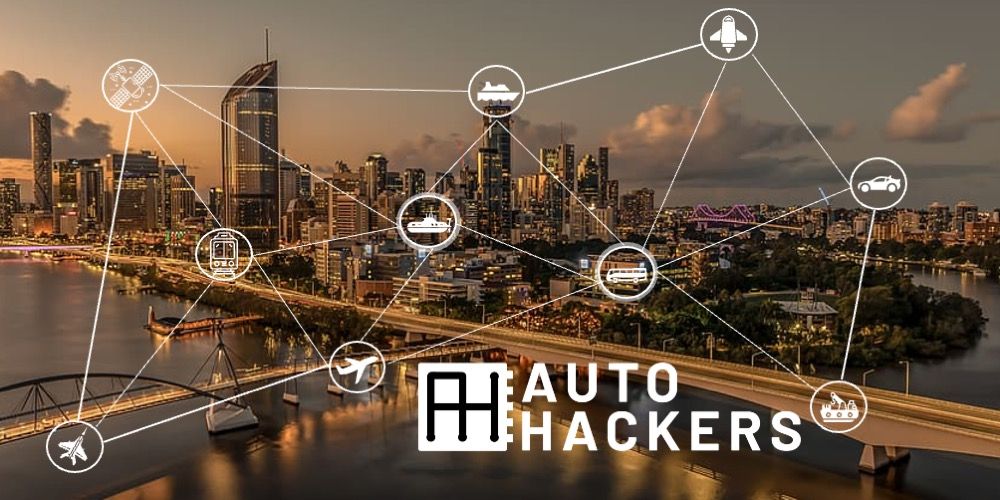 The first (thus "beta") Autohackers Conference is on Friday, 14-Jul-2023, in Brisbane.
Autohackers is a one of a kind grassroots security conference focused on exploring and fostering ethical security research into land, sea, air, and space vehicles.
Updates
This page will be updated regularly, as details emerge... we'll also post notifications on Mastodon & Twitter that link back to here.
Speakers
Last chance if you want to speak at Autohackers, please fill out the CFP form asap!
It's a difficult job, going through the submitted presentations... but here's some we can't wait to see, with a few more talks being added to this agenda very soon:
'V'

'V', is a Brisbane-based security consultant at an Australian security outfit. When V isn't hacking on client systems to test their security, V delves into the curious world of security research. Ever wondered what satellite communication looks like over the air? How much of it is encrypted? How do you actually capture and review that data?
V's presentation will cover a walkthrough of the process of capturing, demodulating and decoding traffic from the TubeSat satellite.

@dharshun

@dharshun, is a #STAR - Space, Technology, AI, and Robotics SME- who brings a unique blend of risk, strategy, and technology expertise to help organizations grow and capitalize on their strategic background. With over a decade of experience as an Associate Director within Technology Advisory at KPMG, he has a deep sector focus on Space, Energy, and Natural Resources, as well as Emerging & Operational Technology services like AI, Robotics, and IoT. Darshun's presentation will focus on the shadowy world of cyber exploits within the space domain.

Francisco Shi

Francisco is a CAN bus wizard in the EV world. Francisco hacked a vehicle's EV's firmware (think "pedal in the middle" attack on a car's CAN bus) so the accelerator pedal works completely differently. Francisco's talk will focus on how to make "one pedal" driving what you want it to be with some CANny fun and games.

Johan

Johan has developed and implemented risk-based approaches for the past decade on military and mission-critical information systems ranging from intelligence systems to payment system within smart cities. His talk, titled "Rogue AP, the drone awakens" will focus on the OSI stack and how it applies to "flying things" in the near future, as the future of comms and signalling will need to consider cyber security as the exclusivity of airspace is being encroached upon. Some examples of how traditional attacks already leverage drones to achieve hacks in those hard-to-reach places will be provided to encourage dialogue on day-day and military risk scenarios present and future.

Nathan Gore-Brown (Revora)

Autohacking may be the answer to integrating EVs into our transport ecosystem.  There are more than cyber security benefits from hacking vehicles and those same skills can help make the next generation of vehicles thrive.

The auto industry has been putting parts/components together for 100 years… broadly in isolation.

Computing and connectivity supports more integration and interdependence but it is often siloed in the main components of the system (Car/truck, fuel network, scheduling, monitoring).

The EV ecosystem has more interdependencies and is more in the end users control than ever before, a blessing and a curse (case study example). Most users (fleets in particular) are not sophisticated enough to string them altogether.

Here is the opportunity for hacker skills to bridge the gaps, with both HW and SW, integrating disparate devices, operating systems and bespoke protocols while maintaining security.

Are hackers the secret sauce we need to make the transition to a zero-emissions fleet future a reality earlier and cheaper?
*Talks subject to change until the day they're presented!
Sponsors
A huge welcome and thank you to our sponsors for Autohackers2023 Beta Conference!
Tier - Final Frontier


Tier - Global Explorers
[If you want to be a sponsor for this tier please get in touch - sponsors@autohackers.org]
Tier - World Traveler


Want to sponsor Autohackers2023?
Do you want to be one of the sponsors who are stepping up for the first ever Autohackers Conference?  Please get in touch via email to sponsors@autohackers.org